This was an IABSM game at Gigabites Cafe in Marietta in May 2010. The scenario involves the clash of the 11 Panzer Division's 15 Panzer Regiment and parts of Group Lysenko of the 4th Mech Corp on the second day of Barbarossa.
The Germans had a big advantage in armor but no infantry. We had two mixed platoons of Panzer IIFs and Panzer IIIHs (a total of five Pz IIs and seven PzIIIs) and a four-tank platoon of Panzer IVFs.
The Soviets were defending with an infantry company (no ATRs) with four MMGs and three light mortars. The armor on board consisted of six T26s with 45mm guns, and three of the twin turreted MG armed versions. Group Lysenko's 63rd Tank Rgt had quite a few T26s on hand but I did not, so we had a group of eight BT7s arrive as early reinforcements from the 10th Tank Division.
The Soviets had very little chance of stopping the Germans, so this game was really about how fast the panzers could eliminate the Russians. It was also another chance to show how to create a decent looking table at the local game shop. Most of the guys there have no backgournd in historical minis and are content with putting an unpainted building in the middle of the table and calling it finished!
Mark Luther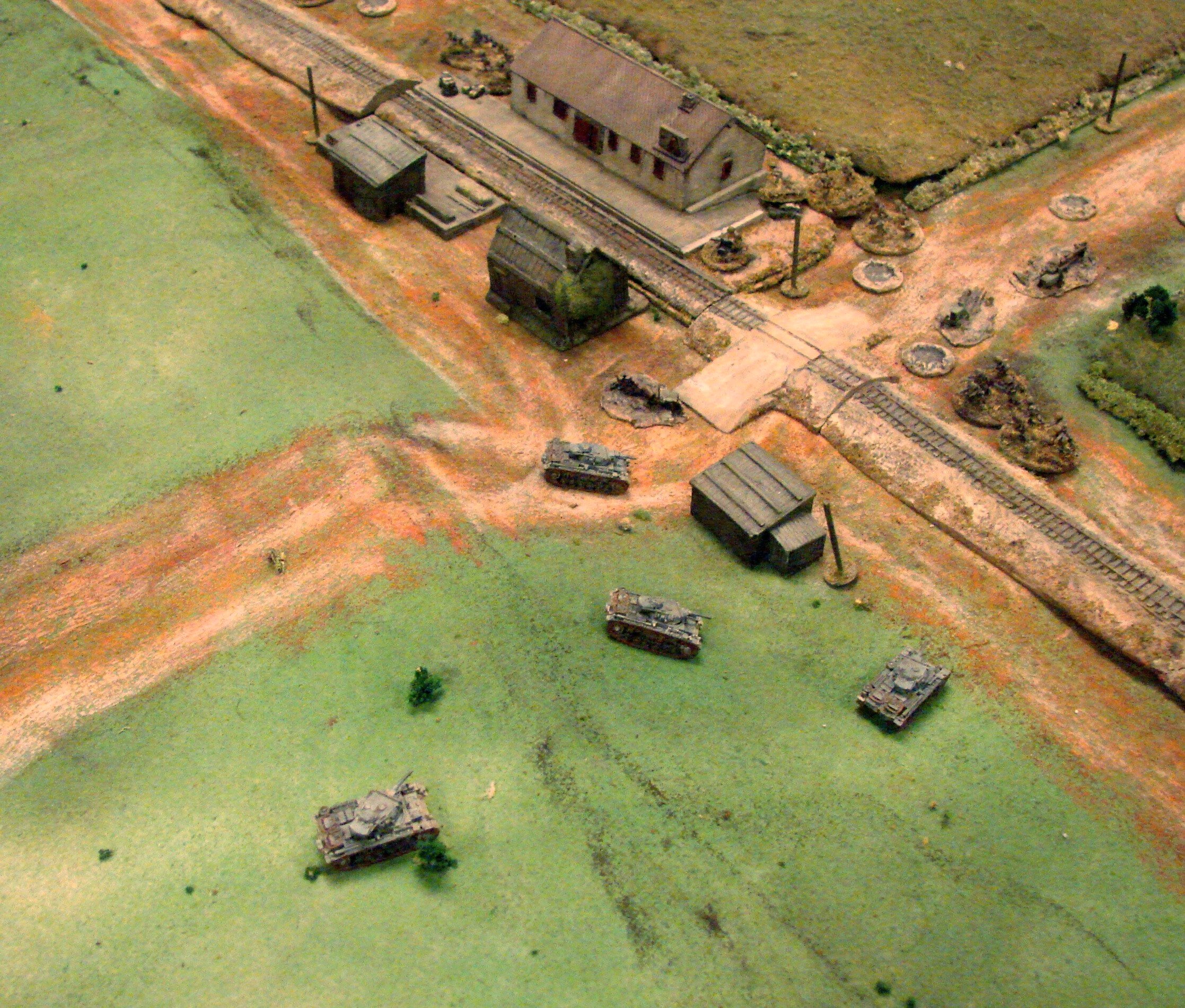 1
2
3
4
5
6
7
8
9
10
11
12
13
14
15
16
17
18
19
20
21
22
23
24
25
26
27
28
29
30
31
32
33
34