Whilst we are on a wargaming roll, Steve Clarke and I managed to squeeze in another game before I head off to Wisconsin later this week.
And for a change, it was WWII North Africa using I Ain't Been Shot Mum rules.
The flimsy scenario was that a British Colonel by the name of Clarke was instructed to capture an Italian held village jut beyond the British lines - little knowing that German support was nearby.
We were a bit rusty with the IABSM rules but still enjoyed the action. It's been a long time since my WWII desert war stuff saw any action so good to dust them off !
 
by Norseygamer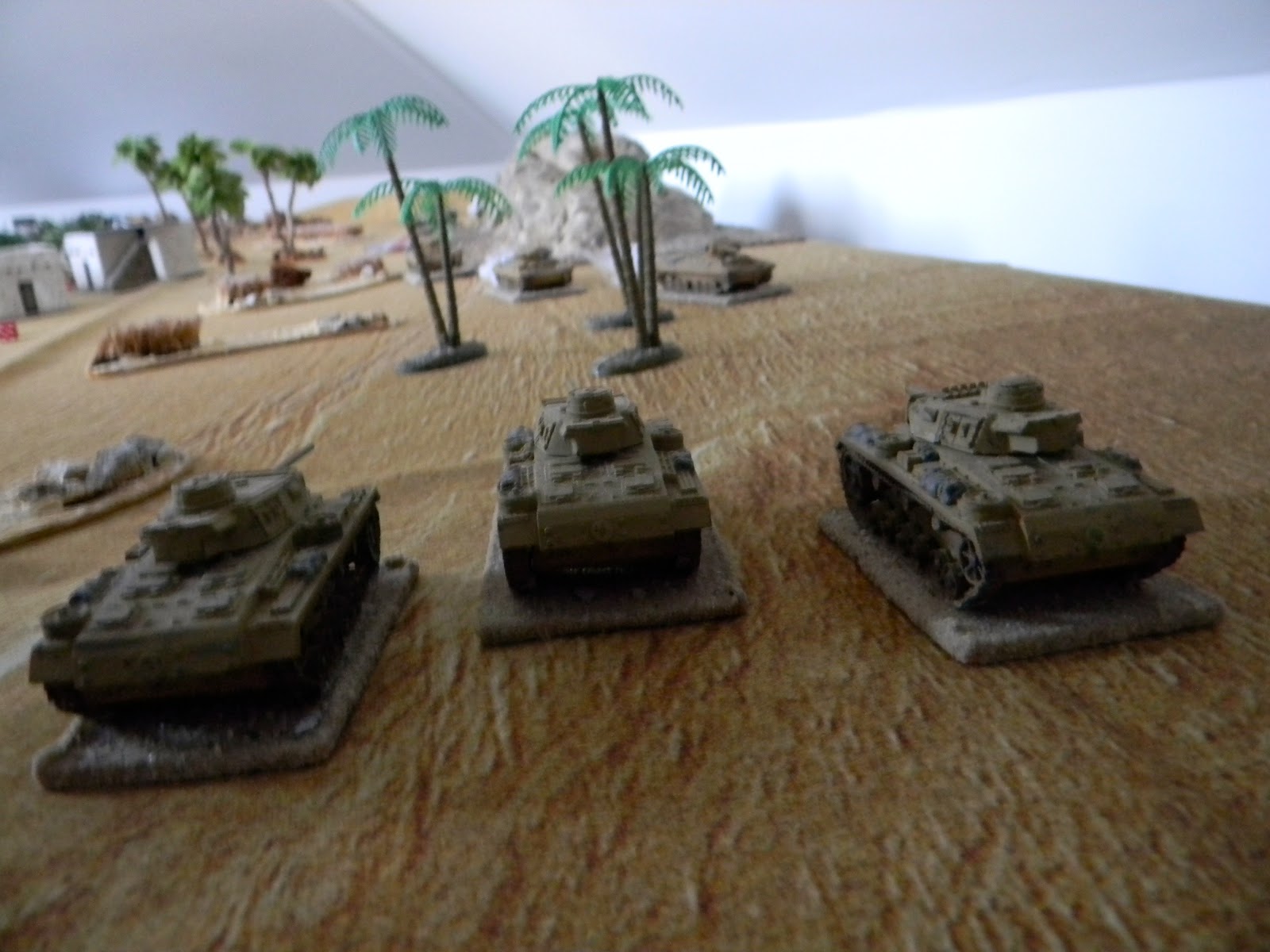 1
2
3
4
5
6
7
8
9
10
11
12
13
14
15
16
17
18
19
20
21
22
23
24
25
26
27
28
29
30
31
32
33
34
35
36
37
38
39
40
41
42
43
44
45
46
47
48
49
50
51
52
53
54
55
56
57
58
59
60
61
62
63
64
65
66
67
68
69
70
71
72
73
74