This is a 6mm IABSM game that we played in July 08 depicting the attempt by the 23rd Pz Div to drive down the length of a ridge line. The action takes place on July 19 1943 on the east side of the Mius river.
The ridge is dominated by fields of corn and sunflowers, so visibilty is bad. The attack is going down a saddle along the ridge towards a slightly higher point: the goal of the German attack. Unfortunately this assault can be observed and fired upon from positions offboard on both flanks by 76mm ATGs.
The Soviets have an infantry company: two platoons dug in, and one in reserve. They also had eight 45mm ATGs, eight ATR teams, four MMGs, three Tankhunter squads and a sniper. Both a medium and a heavy mortar battery are available. They have three T70s that are dug in at the start, with the remainder of the company in reserve on their right flank.
The Germans have a strong tank force of five PzIVf2s, and nine PzIIILs. Unfortunately they only have two platoons of grenadiers, each of three squads with a total of four lmgs. They also had two MMGs and two INF guns and a medium mortar and a 105 battery on call. Most of the German grenadiers would be offboard on the flanks trying to clear the parallel ridge lines and gulleys.
Mark Luther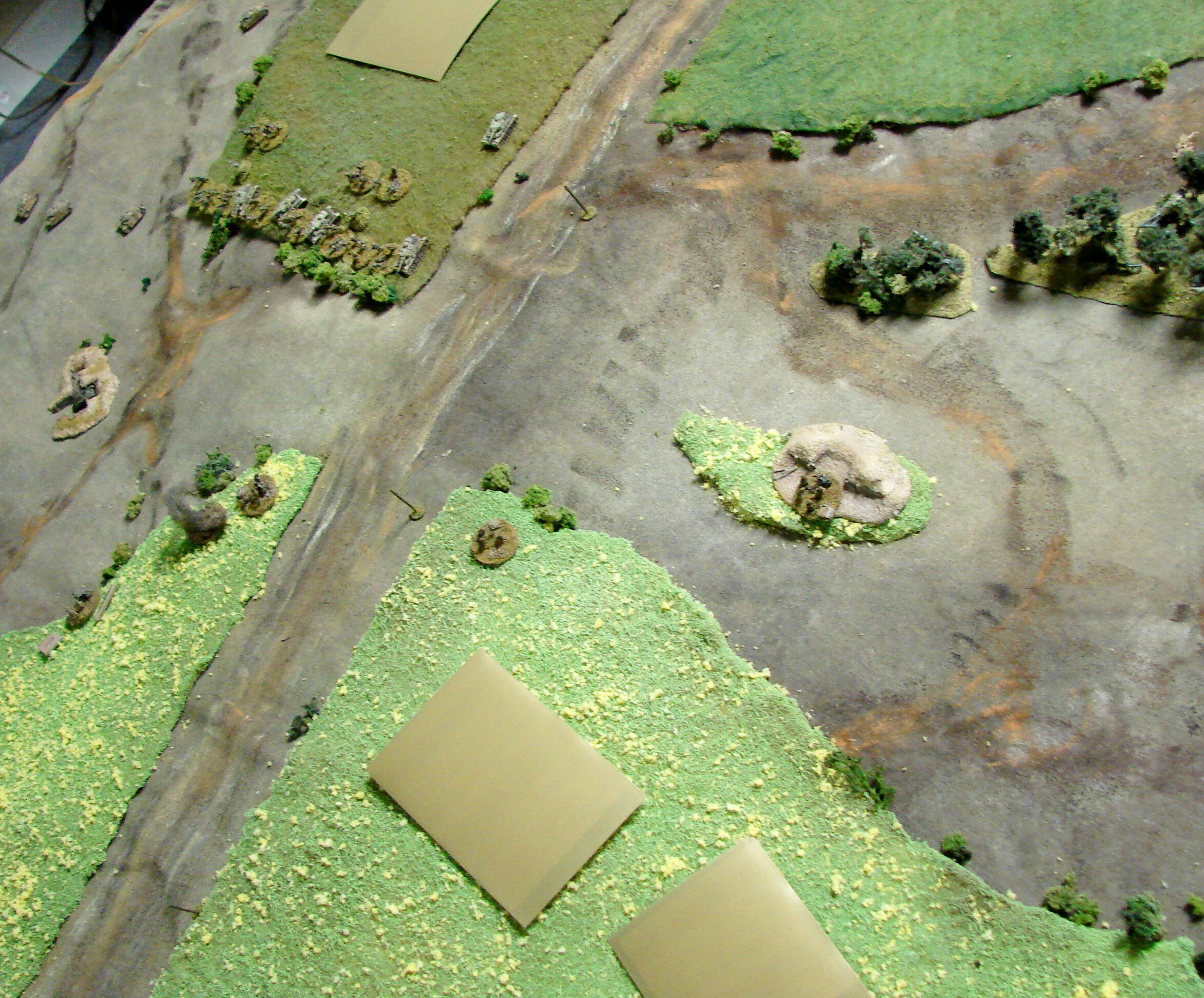 1
2
3
4
5
6
7
8
9
10
11
12
13
14
15
16
17
18
19
20
21
22
23
24
25
26
27
28
29
30
31
32
33
34
35
36
37
38
39
40
41
42
43
44
45
46