This is a IABSM game played in April 2010 with Rick E. at my place. The scenario is based on the Culmination of Operation Spark (Bob Mackenzie author) and the attack from the East by the 98th Tank brigade and 414 Rifle Regt on Worker Settlement No 5 in the Shisselburg Salient.
The Germans are well dug in and consist of a weak company and some support weapons from the 412 Inf Regt/227 ID. Panzers from the 2 Komp 502 Sch Pzr Abt are to come in piecemeal from the North edge after the Soviet attack is underway.
The Russians start with one company of infantry, weak units of armor. One of four T34s and four T70s and another of four T34s and five T60s. They also have some pregame stonks. The Germans have only two infantry platoons, two Pak35s, one 75mm infantry gun, two MMGs and an SdKfz 10/4 (20mm AAA). They also have some 105s offboard. The Heavy Battalion has two Tigers, two PzIII Ns, and two PzIII Ls. The snow slows movement and lessens the effect of HE.
Mark Luther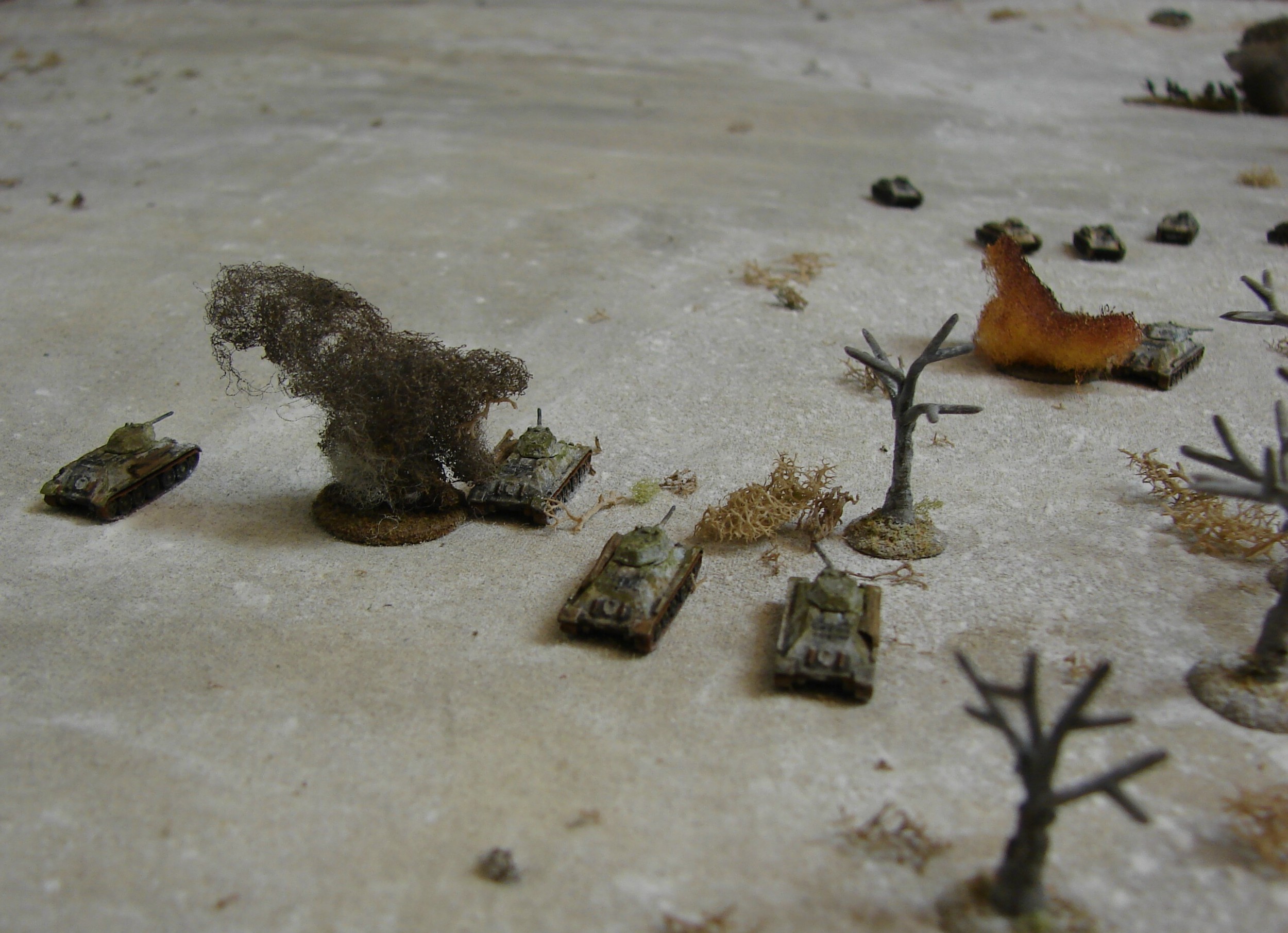 1
2
3
4
5
6
7
8
9
10
11
12
13
14
15
16
17
18
19
20
21
22
23
24
25
26
27
28
29
30
31
32
33
34
35
36
37
38
39