This scenario is inspired by a couple of actions undertaken by Kampfgruppe Frank in their attempt to break through to the Germans trapped in the Korsun Pocket in Feb 1944.
The action takes place near Lisyanka on the way to Oktybr, Feb 16th 1944. The remnants of the Panther Battalion (down to two platoons) along with a couple of grenadier platoons and two MMGs were directed to do a left hook against the side of a strong Pakfront. The Russians had dug in on a hill overlooking a rather steep gully. They had two 45mm batteries, a 76mm battery, six ATRs, three MMGs, and a three platoon infantry company. The Germans did get a mostly pregame attack by Stukas of Geschwader Immelmann and offboard support from up to four Tigers. A 105mm battery was also available.
The plan is that the Panthers and grenadiers will go through the marsh guarding the flank of the Pakfront and get among the ATGs before they can receive reinforcements or swing around to face this threat.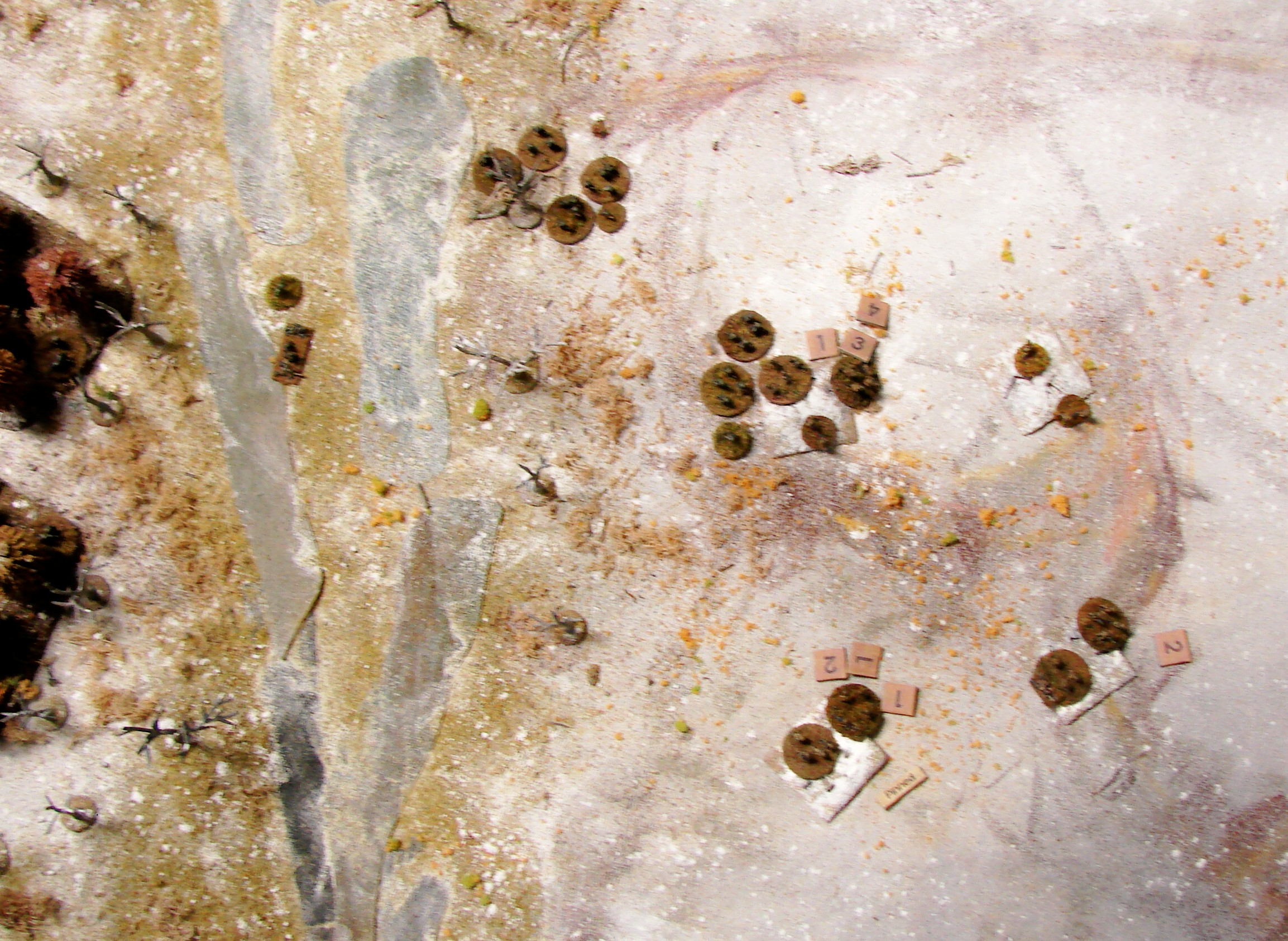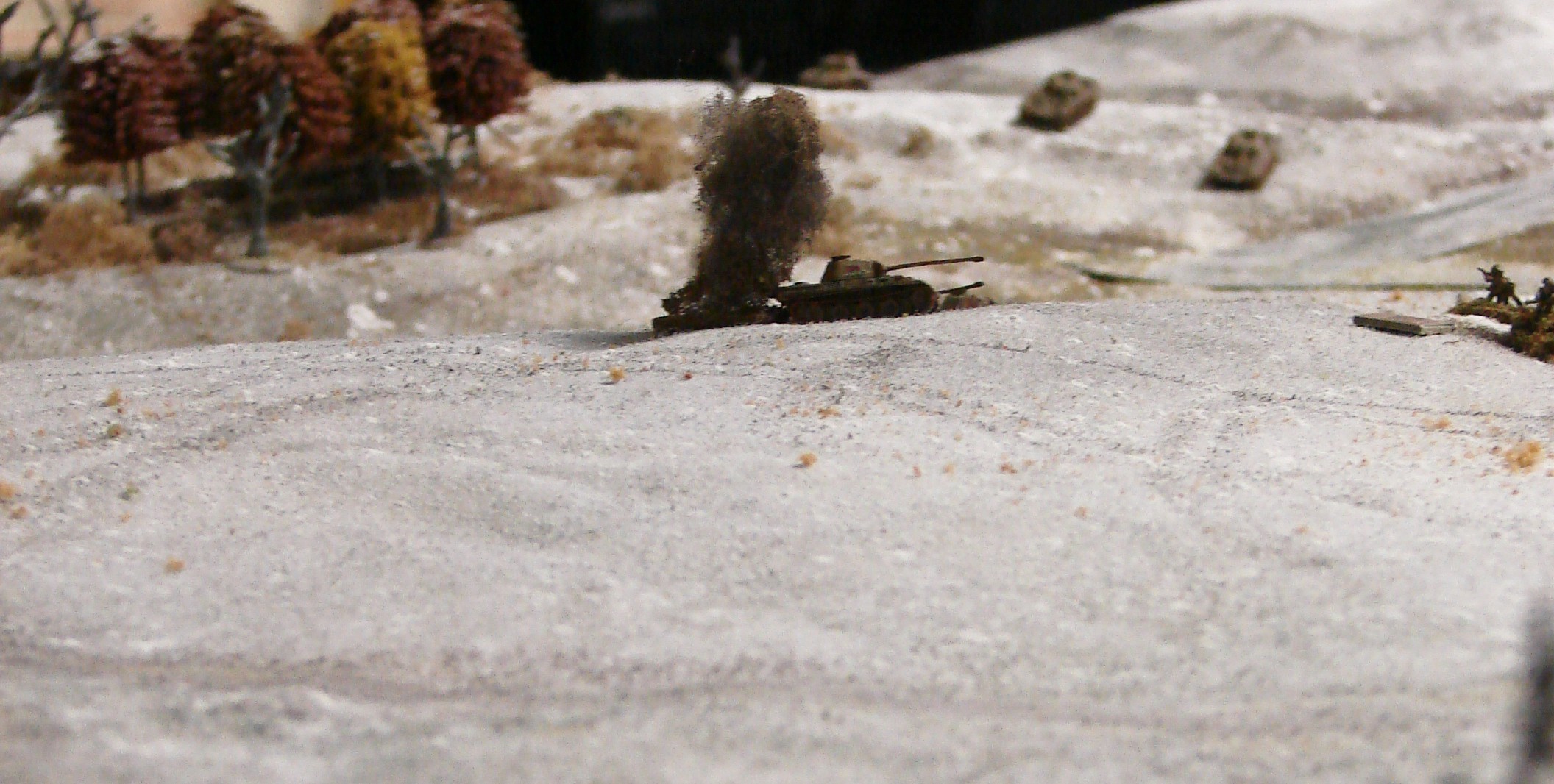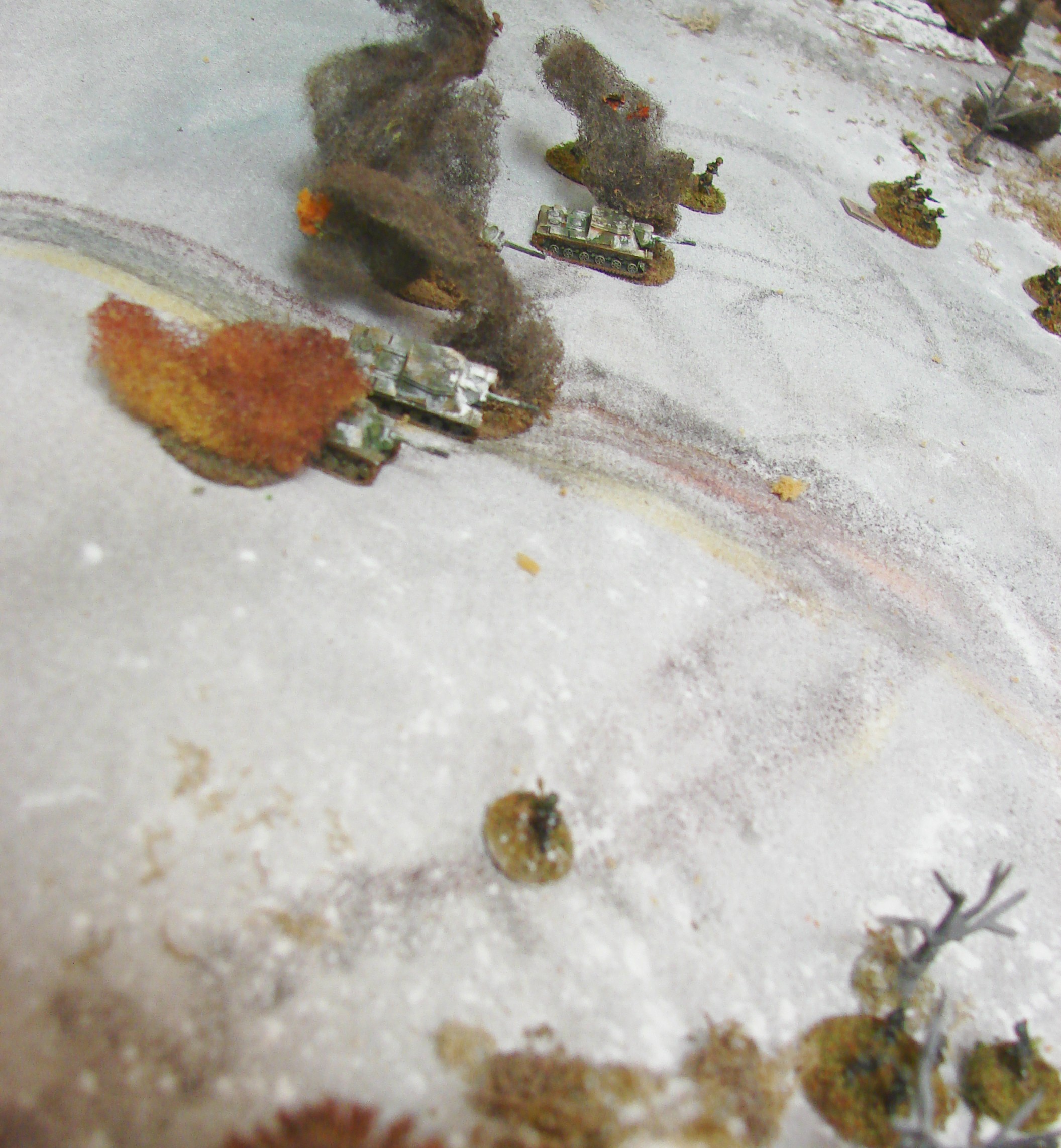 1
2
3
4
5
6
7
8
9
10
11
12
13
14
15
16
17
18
19
20
21
22
23
24
25
26
27
28
29
30
31
32
33
34
35
36
37
38
39
40
41
42
43
44
45
46
47
48
49
50
51
52
53
54
55
56
57
58
59
60