This was an I Ain't Been Shot, Mum game played in late Spring 2012 by Dennis, Brian, Martin and myself over a couple of evenings. The scenario was a meeting engagement outside of Vienna, April 3 1945.
It gave me a chance to use some interesting vehicle types on a table that was very flat except for some flood control dykes. Dennis had parts of the 33 Panzer Ersatz & Ausbildungs Abteilung. Brian came in with part of the 2 SS Pz Aufklarungs Abteilung.
Martin entered initially with units of the 11th Separate Guards Motorcycle Battalion and later a forward detachment of the 9th Guards Tank Brigade, which I got to shoot at on the second evening, taking over the remaining Germans. This game was inspired by another of Bob Mackenzie's excellent scenarios: Vienna 3-4-45.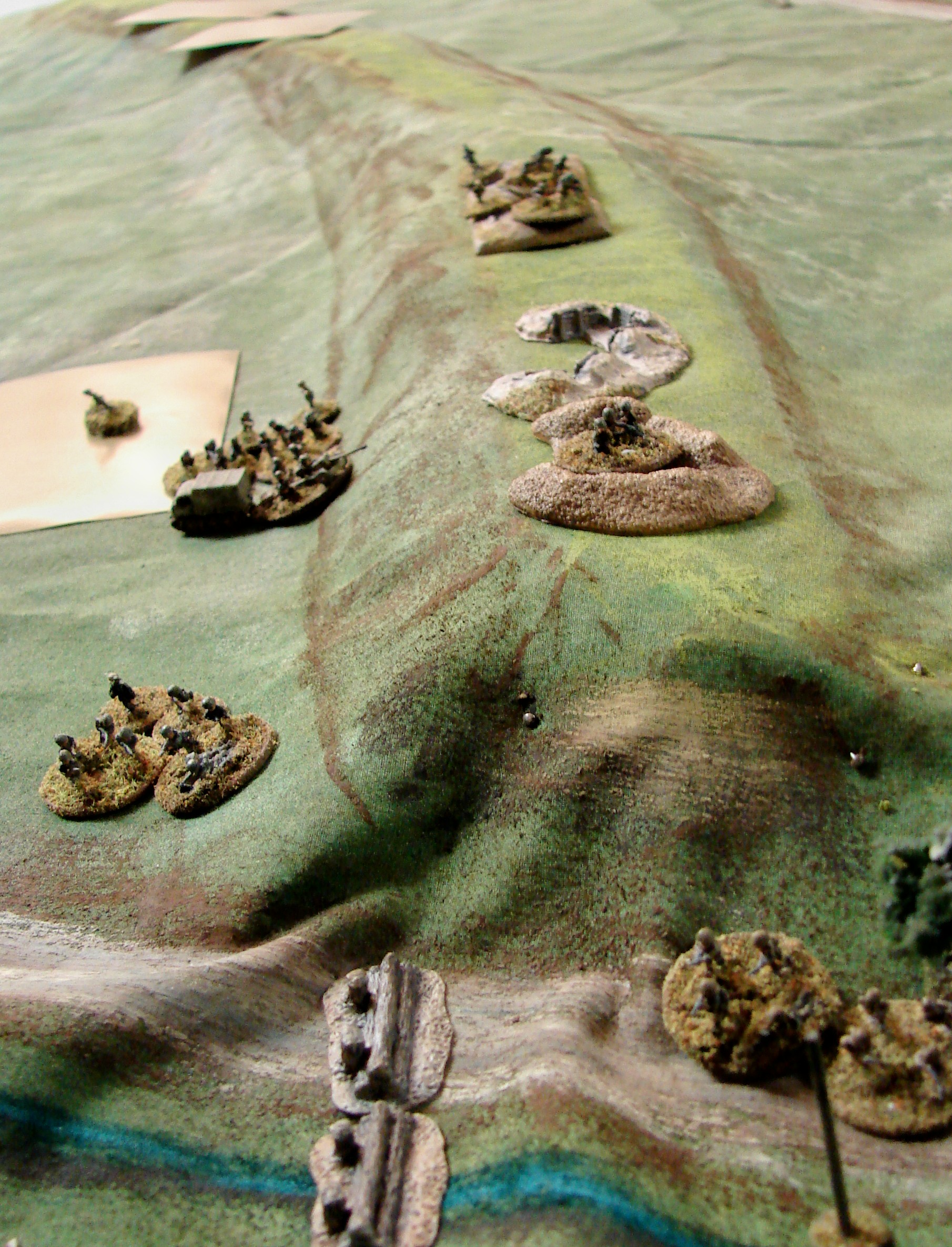 1
2
3
4
5
6
7
8
9
10
11
12
13
14
15
16
17
18
19
20
21
22
23
24
25
26
27
28
29
30
31
32
33
34
35
36
37
38
39
40
41
42
43
44
45