A 6mm IABSM game played in Feb 2011 at Gigabites Cafe in Marietta. Scenario was derived from another of Bob MacKenzie's. Soviets are advancing towards the Oder River after pushing some scraped together German units out of Buchenau. The game takes place between Buchenau and outskirts of Oderbruck.
The Germans (Tim and Rob) begin with part of KG Baier: an ersatz panzerjaeger unit of two platoons of riflemen , each with a panzerfaust, and two Sdkfz 250/9 and a command Sdkfz 250 moving back from the railroad line. Three Panzerjaeger IV (L48) are waiting back towards the bridge.
Edward and I were entering the NE corner with a cavalry troop and three MkVIII Valentines of the 1st Guards Cavalry Rgt. Later on the Russkies would get ten T34/85s, two platoons of desanti infanty, a scout troop in universal carriers, and an M17 from the 152nd Tank Brigade.
The object was for the Germans to get their units off the west end intact and delay the Soviets. The Russkies wanted to catch the Germans before they could get off.
Mark Luther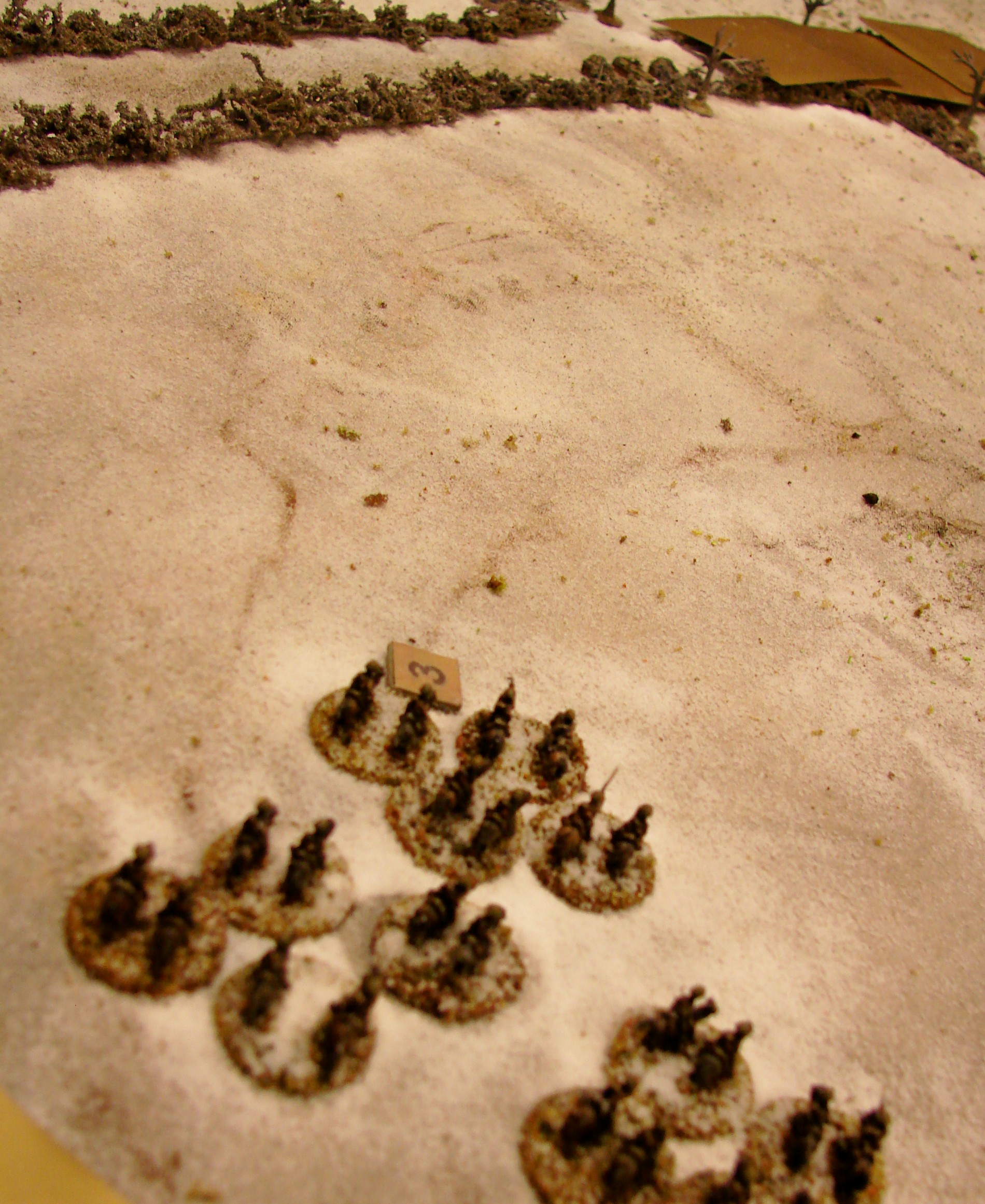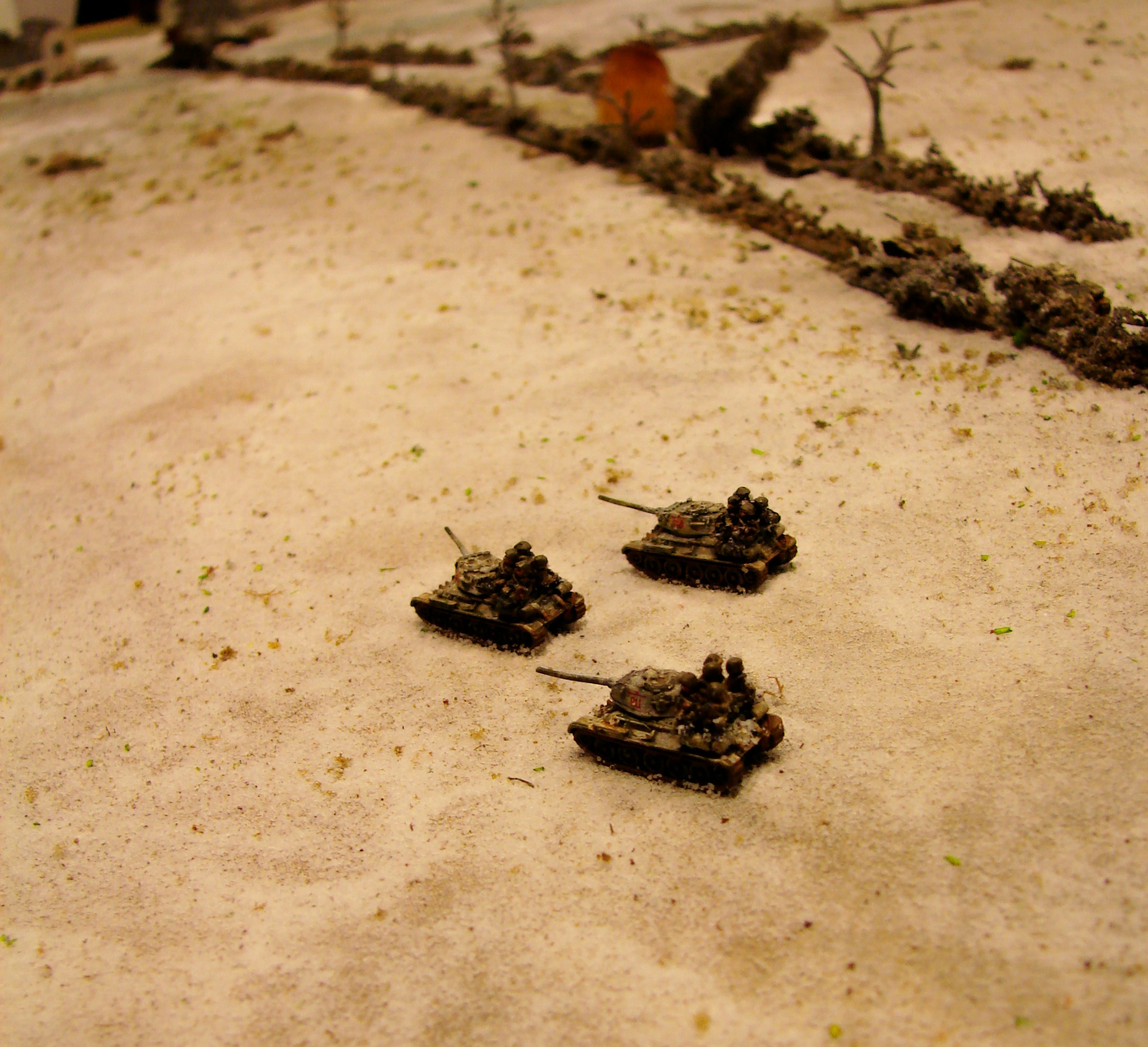 1
2
3
4
5
6
7
8
9
10
11
12
13
14
15
16
17
18
19
20
21
22
23
24
25
26
27
28