This was a game of IABSM game played in April 2013 at Gigabites Cafe in Marietta, GA. The latest After the Battle magazine featured the Reichswald campaign so I was inspired to do a game based on that action. I wanted to keep it somewhat simple, so went with a basic infantry company with tank support against some dug in grenadiers and possible reinforcements. Brian took command of the attackers and Rob handled the defenders.
The generic Brits started with a 3-platoon infantry company with four Big Men. They had two troops of Churchills in support (pretty generous, I know). They were also allowed four pregame stonks. They were veteran troops but I did have a ''Hesitant Troops" card in the deck.
The defending Germans started with two 3-section platoons (rated poor), two MMGs, two PaK38s, and an FO for the counterattacking units. All their units could be dug in and they had extra positions to use or fake out the Brits.
Mark Luther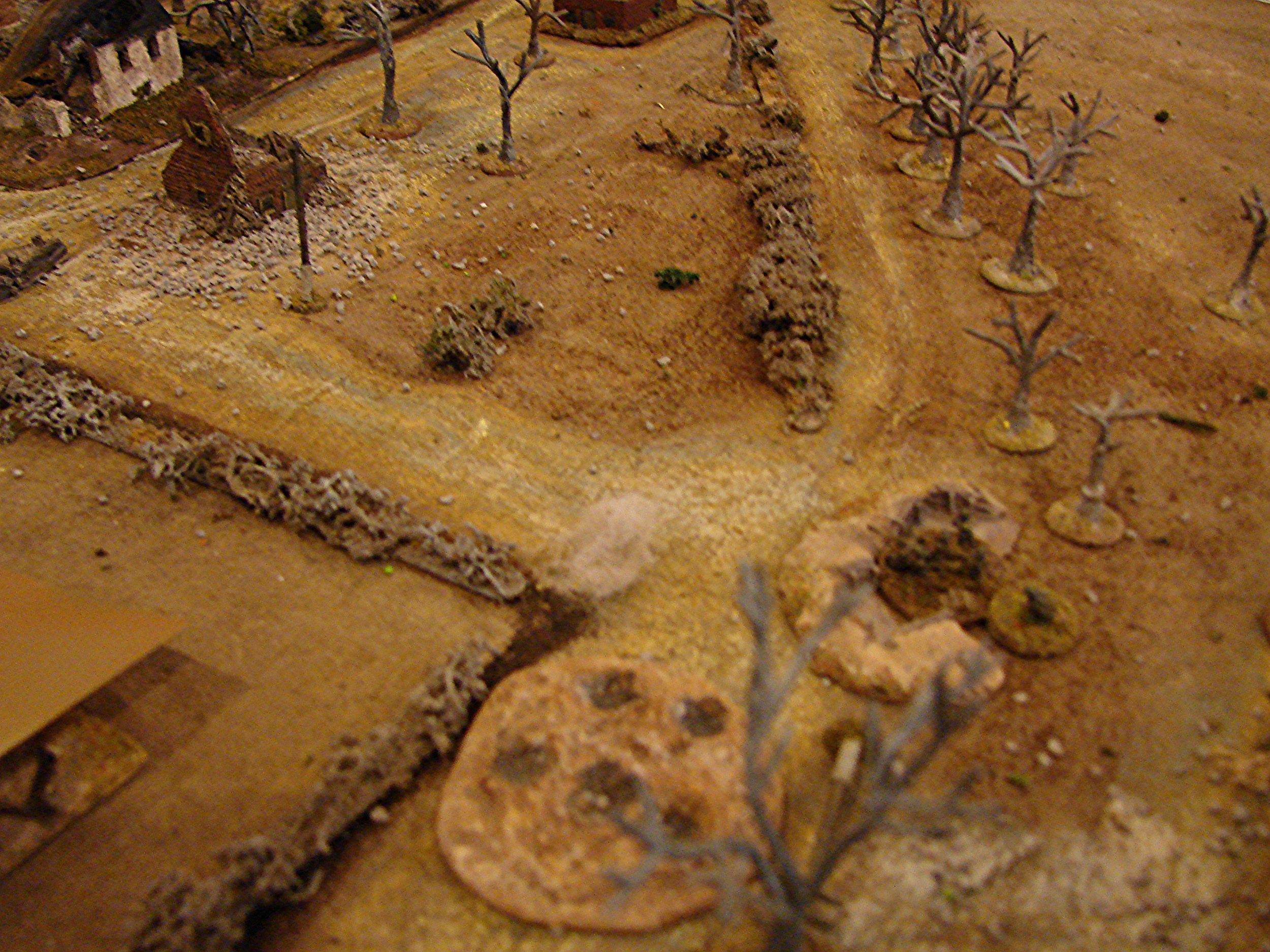 1
2
3
4
5
6
7
8
9
10
11
12
13
14
15
16
17
18
19
20
21
22
23
24
25
26
27